Need Server 86-755-86958980

You Are Here: HOME>Security>Detectors>Outdoor Detector > LX-402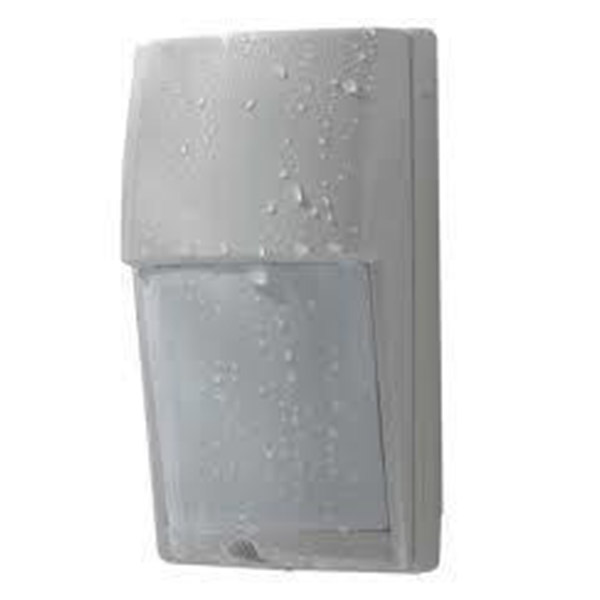 The LX-402 detector provides reliable outdoor intrusion detection for both residential and commercial applications. When mounted at 1.2m high it can be used in pet alley mode ignoring small animals and detecting only people. Its patented double conductive shielding makes it resistant to strong sunlight, reducing the risk of false alarms. It can be used to trigger a CCTV camera, a light or an alarm on an intrusion detection panel.
Selectable detection patterns
The LX-402 is versatile and features two modes, the multi-level (standard)one or the "pet alley" mode that can be easily selected by sliding the printed circuit board and flipping the mirror. The pet alley mode provides a horizontal detection pattern allowing animals such as dogs and cats to move under it witout triggering the alarm.

Easy set-up
The LX-402 has been designed for an easy set-up. The wiring is made easy by two two wiring holes, the selection of the day/night mode is done via a simple button, and three sensitivity levels (low, medium , high) can be selected.
Applications
Perimeter
Roof / Ceiling
Garden
Driveway
Key Features
Easy selection for standard detection or pet alley mode
Day/night functionality
Double conductive shielding
IP 54 rating
Model

LX-402

Coverage

12m x 15m 120° wide

Detection zones

Multi-level area

40 zones

Pet alley area

18 zones

Sensitivity

Selectable 3 position (High / Middle / Low)

Detectable speed

0.3m - 1.0m/sec.

Power supply

10.8 - 13.2 VDC

Current consumption

25mA max.

Alarm period

2 ± 1 sec. (delay timer)

Alarm output

N.C. N.O. 28V DC 0.2A max.

Tamper switch

N.C. opens when cover is removed

Pulse count

2 (20 ± 5 sec.) or TEST (1 pulse)

Warm up period

Approx. 60 sec.

LED indicator

LED lights during detection

Operating temperature

-20°C to +50°C

Environmental humidity

95% max.

Mounting height

Multi-level area

2.5m max.

Pet alley area

1.2m - 1.5m

Mounting

Wall

Weight

170g

Dimensions (H x W x D)

141mm x 74.8mm x 53.5mm

Weatherproof

IP54